>> what's your opinion?
Odaak
I work in a county jail. We have a whole 10 juveniles. 90% of them are being held on gang related charges; robbery, murder, attempted murder, auto/home burglary, home invasion. We try to identify the gang members when they get booked, but usually we find out when they start tagging the walls and drawing gang graffiti on their papers. Then we sic our gang detective on 'em and try and get their charges gang enhanced... view full thread
---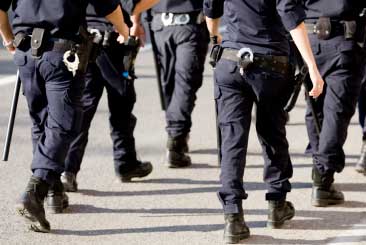 A lot of us, if not the majority of us would say that one of the hardest parts of working in Corrections is dealing with the other Officers. We sit around and complain about the old school knuckle draggers, the thug huggers, and the door holders. We slander and shun and we mock and talk about every mistake, mishap, and misstep that our fellow Officers make. We continuously second guess the split second decisions that our brothers and sisters had to make with no real knowledge of the situation or the events that led up to that particular situation. We hold grudges and spread gossip and rumors roll off of our tongues like, well, something that rolls easily off of something else...
read full story
Also this week:
---
Featured Job
Provides security for inmates housed at the Jackson County Detention Center. The employee must follow written procedures and guidelines in the department's policy and procedure manual. The incumbent may be assigned to different posts, areas and shifts depending upon the needs of the operation. Overtime is required and the employee is subject to being called in when staffing shortages, department emergencies arise... >> view full job posting
---
Upcoming Events
Business News
Education is the movement from darkness to light.


- Allan Bloom