This Week's Corrections Connection
Wednesday | September 12, 2007
EDITOR'S CORNER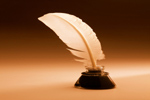 This week, our nation remembers 9/11. While many of us continue to struggle with the fallout from that somber day, we should not forget the many lessons that can be learned as well - ones of survival, strength, determination, and the power that a nation filled with many people can have when it comes together as one. As we reflect on those chilling moments and the heroics of those involved, we bring back an article by regular columnist Joe Bouchard about lessons learned with hopes that they will never be forgotten.
Jim
FEATURED STORY
We remember still
By Joseph Bouchard

Gleaning past lessons for today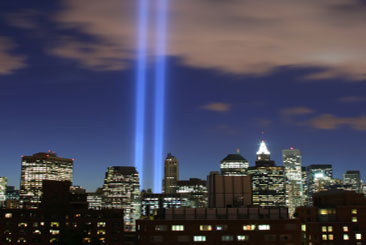 Editor's Note: This article was previously published on Corrections.com in 2005. Due to its timeliness, the piece has been re-published, but it has been re-named and author Joe Bouchard has added a new introduction.

The events of 9/11 teach us that vigilance is key and complacency fatal. On September 20, 2005, Corrections.com printed this piece as "Corrections staff are natural anti-terrorist agents." Two years later, on the sixth anniversary of that life-changing day, this is still relevant. In fact, as time recedes from the event, the lessons are even more relevant. We in corrections are always watchful.

The events of September 11, 2001 forced all Americans to think about what was previously inconceivable in the minds of most. Mainland America was attacked by foreign agents. In a way, our nation lost its comfortable innocence and geographical insulation on one Tuesday morning six years ago. However, unlike the majority of Americans, corrections staff were a bit more prepared to understand this. And that is due to our training and on-the-job experience.

More
Send us your article or story idea.
READER FEEDBACK
Regarding Crossing the Line, 8/26/07
This is a serious issue, espeially in the facility that I work as a civilian manager. At the start of this year, the first baby to be born in our area was to a female CO and a recently released inmate. The CO is still employeed. We have incidents of civilian workers as well getting involved with inmates.

There are numerous allegations of COs having sexual relationships and/or children with inmates in our facility. No action was taken or the worker has resigned.
SL

Have an opinion? Send them to editor@corrections.com.
LOOKING AHEAD
Developing Stories

Upcoming stories on Corrections.com and the Corrections Connection ezine

Liberty hotel/jail conversion
Listen, understand, validate, explain, maintain
Inmate drug counselors

Focus Issues 2007




October
Health - Coverage of current health issues and programs

November
Legal roundup/review of current cases

December
The corrections impact on the community



Submit an idea for a focus issue




CORRECTIONS.COM FEATURE STORIES
Exciting times in HIV therapeutics
Dr. Rafael Campo, clinical medicine professor in the infectious diseases division of University of Miami's school of medicine, writes about this year's International AIDS Society (IAS) Conference in the latest of edition of the Infectious Diseases in Corrections Report. More
Accessing the future
These days, if you want to promote yourself or your organization, you need more than a website; a well-designed, eye-catching, and fun-to-use website is a must. Capitalizing on the growing need for graphic designers, the Interactive Graphic Media and Web Design program at Ohio's London Correctional Facility teaches inmates basic Web design skills and helps them get a foot in the door to a booming and agile industry. More
Single state showdown
Maine is making a bold move. The state's governor recently proposed bringing the county jails into a single statewide corrections system. Even though the plan only exists on paper, it has already ignited a fiery debate amongst law enforcement professionals across the state. More
BUSINESS NEWS
Med101store.com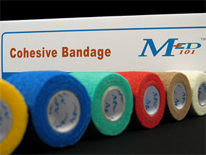 Med101store.com, a leading supplier of disposable medical supplies, sells directly from the warehouse to health care departments and prisons in 48 states. It's an unprecedented move that promises to impact the way medical supplies are purchased in this country.

"With the Internet, a lot of manufacturers like Dell computers have already successfully eliminated the middle man to save the customer money," says Joe Giovinco, President of Med 101, "now we are the first to do it for medical supplies." Learn more.
Syscon Presents Prison Gangs' Management Solution To National Major Gangs Task Force
Syscon Justice Systems, the world's leader in offender management systems, announced today that it will officially launch its new Security Threat Groups (TAG STG) application during a luncheon speech and presentation More
DuPont Personal Protection Introduces Tychem® QC for Corrections
DuPont, the maker of Kevlar® and a leader in protective apparel for nearly 40 years, has introduced a new garment for corrections officers, DuPont™ Tychem® QC for Corrections. More
ATG's inmate email system processes more than 8 million messages
Advanced Technologies Group, Inc. has implemented an extremely secure, highly scalable inmate messaging solution that enables inmates and their families to communicate with each other directly. More
CAREER WATCH
Ky. promotes probation officers

Kentucky Department of Corrections Director of Probation and Parole, Lelia "Lee" VanHoose, recently promoted Michele Butts to District 16 Supervisor for southwest Jefferson County and Evan Roach to District 17 Supervisor for the northeastern area of the same county. Read more

Visit our job center today

Employers:

Job Seekers:
EVENTS
In Depth Gang Awareness and Investigations
Date: 9/19
This course covers not only the basics of gang identification but will look in depth at the history of certain gangs, identifying characteristics and what the common gang symbols mean.More
2007 Multidisciplinary Correctional Health Conference
Date: 9/19 - 9/21/07
Conference topics will include Excited Delirium, Infection Control, Fetal Alcohol Syndrome, and several others of interest to those in the correctional health fields. More
8th National Conference on Addiction & Criminal Behavior
Date: 9/23 - 9/26/07
Workshops are targeted specifically for the addiction and criminal justice professional working with offenders and mandated clients with addiction and mental health issues. Topics include: substance abuse treatment, relapse issues, mental health, co-occurring disorders, family issues, gender specific treatment issues and more.More
QUOTE OF THE WEEK
"The Chinese use two brush strokes to write the word 'crisis.' One brush stroke stands for danger; the other for opportunity. In a crisis, be aware of the danger - but recognize the opportunity."
- John F. Kennedy, Speech in Indianapolis, April 12, 1959

Unsubscribe