This Week's Corrections Connection
Wednesday | August 15, 2007
EDITOR'S CORNER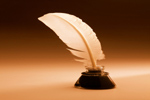 As summer begins its curtain call, we thought it'd be nice to catch some rays before it's too late and let the practitioners use this issue to tell us about their hobbies, side jobs and everything in between.

A big thanks to all those who contributed stories. We had tremendous response from folks all across the nation. We hope you have some time to relax and take in a story or two. Hopefully, their stories will provide some interesting and new ideas for you and your fellow colleagues to pursue. Enjoy the rest of your summer, and stay safe.
Jim
Tell us what you think at editor@corrections.com.
FEATURED STORY
Feeding the soul. What we do after the shift.
By Our Readers

Off-time interests, passions and hobbies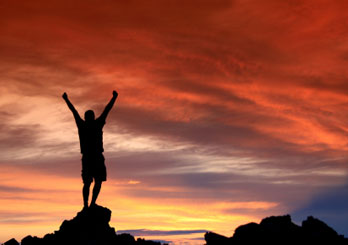 Editor's note: This week and next, we let the practitioners tell their stories about what hobbies, jobs and interests they pursue to let off steam, feed their soul and get away from it all.

Notes from Maine

From Sgt. Sean P. Maguire, ACA Compliance Manager, Maine State Prison

I am a Correctional Sergeant working as the Maine State Prison Compliance Manager. With 15 years on night shift in our Supermax facility and Special Management Unit my stress relief comes from my other life. I am a professional rock climbing and Whitewater guide. I am surrounded by people having fun and enjoying the great outdoors on a weekly basis.

I also teach Tai Chi Chuan and various weapons associated with the martial art. This, through the years, has become, along with my family, the core of my life. Fortunately, I have been able to follow my father's advice to me when I was a young man: To survive in Maine, you will have to have multiple jobs, so make one of them something you love. I have the good fortune to be doing a needed job for the DOC here in Maine as well as have fun guiding and teaching people from around the world.

Notes from Ohio

From professional rock and roll drummer, John Popp, Ohio State Penitentiary

I currently work at the Ohio State Penitentiary in Youngstown. July marked my eighth year there. Prior to that, I worked at Youngstown's N.E. Ohio Correctional Center. At both jobs I began as a CO and have worked with most every security classification of inmate from various states, including Ohio's death row population. In all these years I have seen it all, stabbings (both staff and inmate), inmate murders, suicides, and countless fights. I have had a number of substances thrown on me, been assaulted, and have come in contact with a number of the prison gang groups. As you can imagine, all this can cause a lot of stress, and I needed an outlet to deal with it. For me, that outlet is playing the drums in a band on a semi-pro basis. More
Have an article or story idea? Send them to editor@corrections.com.
READER FEEDBACK
Reader Feedback will be back in two weeks. Until then, send us your ideas, opinions, etc. to editor@corrections.com.
LOOKING AHEAD
Developing Stories

Upcoming stories on Corrections.com and the Corrections Connection ezine

Parolee DNA testing
Prison Town USA

Focus Issues 2007




September
Education & Training - What's new from area conferences

October
Health - Coverage of current health issues and programs



Submit an idea for a focus issue




CORRECTIONS.COM FEATURE STORIES
An army of one
New Hampshire's Department of Corrections recently began collecting DNA samples from mouth swabs of sexual and violent offenders on probation or parole. More
How long you in for?
It might sound a little ludicrous to hear a judge sentence an offender for "one day to life." In the United Kingdom, however, courts are handing out sentences like these by the thousands, due to a recent policy that has fundamentally changed the British justice system.More
Combat for the real world
Readers have asked me to write a third part about using force in certain situations they may face on their shift at any give time. More
BUSINESS NEWS
Med101store.com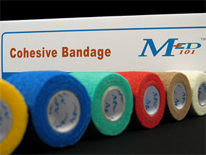 Med101store.com, a leading supplier of disposable medical supplies, sells directly from the warehouse to health care departments and prisons in 48 states. It's an unprecedented move that promises to impact the way medical supplies are purchased in this country.

"With the Internet, a lot of manufacturers like Dell computers have already successfully eliminated the middle man to save the customer money," says Joe Giovinco, President of Med 101, "now we are the first to do it for medical supplies." Learn more.
Med 101 Allows Medical Staff To Buy Direct and Save 40%
Last December Med101store.com opened its doors and began selling disposable medical supplies direct from the warehouse, an unprecedented move that promises to impact the way medical supplies are purchased in this country. More
Federal Bureau of Prisons licenses ATG's pharmacy administration system
The Federal Bureau of Prisons (Bureau) has licensed ATG's Pharmacy Administration System for all its 114 institutions nationwide. The system has been successfully piloted and full deployment is expected to be completed in 24 months. More
Community Education Centers acquires CiviGenics
Community Education Centers, Inc. (CEC), the leading provider of offender reentry services, today announced that it has acquired CiviGenics, Marlborough, Mass., the largest provider of in-prison treatment programs. More
CAREER WATCH
Mass. Sheriff's Department welcomes 25 new officers

BOSTON, MA - Twenty-five new COs were recently sworn in for duty with the Suffolk County Sheriff's Department in a ceremony that marked the department's twelfth class to graduate under Sheriff Andrea J. Cabral. Read more

Visit our job center today

Employers:

Job Seekers:
EVENTS
Recognizing, Understanding & Managing the Problem Public Safety Employee
Date: 8/20/07
Public Safety agencies nationally face the problem of administrators and supervisors spending a disproportionate amount of time dealing with malcontent and disgruntled employees.More
Physical Surveillance
Date: 8/20 - 8/24/07
This training will provide the participant the knowledge of proper planning methods and techniques for conducting a successful foot, vehicle and stationary surveillance operation in an urban setting. More
QUOTE OF THE WEEK
"No matter what side of the argument you are on, you always find people on your side that you wish were on the other."
- Jascha Heifetz (1901 - 1987), Russian-American violinist

Unsubscribe