Career Update
Monday | July 30, 2007
CAREER UPDATES
The latest job openings and career information from Corrections.com
---
Dispelling the Myth: Leaders Aren't Born, They are Made.
By Mountain State University
Published: 07/30/2007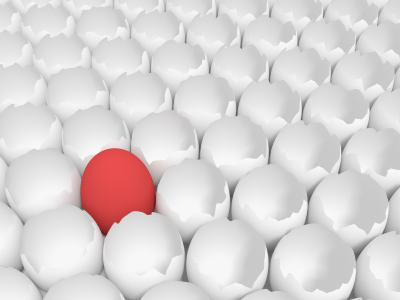 There's an old joke: a tourist stops a New Yorker in Manhattan and asks, "How do I get to Carnegie Hall?" "Practice, practice, practice" is the reply. When it comes to being an effective leader, the answer is the same: it takes practice every day of our lives. Vince Lombardi may have said it best "Leaders aren't born, they are made. And they are made just like anything else, through hard work."
The next time you see a great leader working at your facility, ask him/her how they acquired their skill. Perhaps a great mentor or years of trial and error. Whatever the response, one characteristic is likely to be present, a deliberate investment in their personal leadership development.
Mountain State University is helping corrections professionals make that investment possible. Training them to acquire the necessary leadership skills for success including how to motivate others to work together and produce positive results without trekking to a Campus or disrupting their current schedules.
Currently Mountain State offers two online leadership degree options, a Masters of Science in Strategic Leadership and a Bachelor of Science in Organizational Leadership.
Earn Your Leadership Degree Online
Mountain State University provides working corrections professionals, affordable online leadership degree programs that can be completed quickly and conveniently. Whether you want to advance within your current organization or embark upon a new challenge, a leadership degree from an accredited institution such as Mountain State University offers new career opportunities in criminal justice.
"During the past decade we have made tremendous progress toward fulfilling our mission of 'providing students with the knowledge and skills necessary to attain both academic and career goals," says Dr. Charles H. Polk, President, Mountain State University.
"We believe that the educational and personal opportunities you will find at Mountain State University represent the best of what higher education can offer: the chance to explore where your abilities can take you, to build a strong future, and to create meaningful connections with others."
Join a Program Developed for Correctional Professionals
Learn completely at a distance.
Take advantage of affordable costs and financial aid.
Enjoy a higher level of interaction with faculty and peers than students in many traditional campus-based programs.
Build a strong network of peers by completing the program with the same student
group from start to finish.
Choose a Masters of Science in Strategic Leadership or,
About Mountain State University
Founded in 1933, Mountain State University is a not-for-profit university serving students on 4 campuses and through distance learning. Mountain State University is accredited by the Higher Learning Commission and is a member of the North Central Association.
Mountain State University is an Equal Opportunity/Affirmative Action employer and educational institution. Mountain State University, Admission Processing Department, PO Box 9003 Beckley, WV 25802-9003.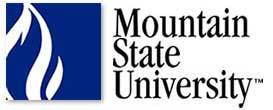 ---
MORE NEWS…
MODOC appoints new Deputy Division Director
By Jim Montalto, Corrections.com News Editor
Mike Kemna will oversee seven Missouri Department of Corrections centers as the Adult Institutions division's Deputy Division Director. His appointment will take effect August 15, 2007.
"Mike Kemna brings 29 years of Department experience to this position, including 19 years as Superintendent," MODOC Director Larry Crawford said in a statement. "He helped open Western Missouri Correctional Center and Crossroads Correctional Center in Cameron. He has a great work ethic and impeccable integrity. Mr. Kemna's knowledge of institutional operations will assist him in his new capacity."
In 1978, Kemna joined the MODOC as a probation and parole officer. He became a corrections caseworker in 1981 at the Algoa Correctional Center, and was then promoted to a functional unit manager in 1983. He also was Associate Superintendent at Missouri's Eastern Correctional Center in 1986 before being promoted to Western Missouri Correctional Center's superintendent role in 1988. He transferred to the maximum-security Crossroads Correctional Center in 1996 and helped the facility open a year later.
Kemna earned his Bachelor of Science degree in social science in 1978 from Central Missouri State University.
---
Job Postings
Jackson County, Missouri
Corrections Officer
Givigenics, Arizona
Captain
Givigenics, Arizona
Assistant Warden
Federal Reserve Bank of Kansas City, Missouri
Kansas City Protection Officer
Federal Reserve Bank of Kansas City, Nebraska
Omaha Protection Officer
Federal Reserve Bank of Kansas City, Colorado
Denver FRB Law Enforcement Officer
Las Vegas Metropolitan Police Department, Nevada
Corrections Recruit
Monterey County, California
DA Investigator I
Hennepin County, Minnesota
Resident Youth Worker
Wyoming Department of Corrections, Oklahoma
Contract Monitor
Ada County Sheriff's Office, Idaho
Physician Assistant/Nurse Practitioner
Wyoming Department of Corrections, Wyoming
Probation & Parole Agent
Compass Group/Canteen, California
Regional Sales Director - Corrections Dining Services
California Department of Corrections and Rehabilitation, Californiaa
Clinical Social Worker (Health/CF)-Safety