This Week's Corrections Connection
Wednesday | July 18, 2007
EDITOR'S CORNER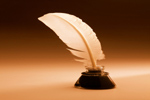 We continue this month's focus on threat groups with a piece by regular columnist Tracy Barnhart. In part one this week, he discusses the first two stages hostage-takers will go through (capture and victimization) and what you can do to survive them. Next week, he concludes with the last to stages and provides more tips on managing these volatile situations.
Jim
Tell us what you think at editor@corrections.com.
FEATURED STORY
When the "never happens" happens to you
By Tracy Barnhart

Surviving a hostage situation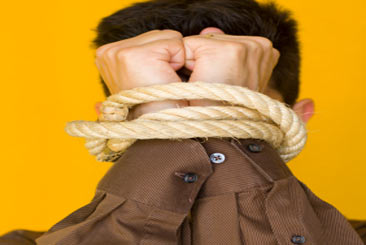 When I was first working in a maximum security juvenile prison I wanted information on what to do if taken hostage by inmates. This was a taboo concept, and as I have found during my research is taboo across the correctional society. It is like a two hundred pound gorilla in the room; everybody knows it's there but nobody wants to talk about it.

We as correctional officers can no longer have the mindset that "it will never happen to me," because, it just might. How you react and what you do will be a result of your training, experience, or lack of either. No matter how confident in our abilities we all need more information on survival skills if ever taken hostage.

Every day the news reminds us of how vulnerable COs are to the threat of being taken hostage. Inmates feel as if the prison system victimizes them, and may want to lash out in some manner. They may feel they have to take hostages to coerce the administration to give them even more liberties than they already have. They also might think this is a good strategy to gain the attention of the media, and other civil liberty advocates, so that they can tell those on the outside about their plight and problems that they cannot seem to resolve in a normal, civil manor. More
Have an article or story idea? Send them to editor@corrections.com.
GET PUBLISHED
We are currently looking for stories about what you do on your off time. Tell us about your favortie and unique hobbies and activities. We'll post them in August for our focus issue - Off the Clock - What practitioners do in their leisure time. Send your stories to editor@corrections.com
READER FEEDBACK
Regarding Treating an infection within, 7/11/07
As a previous correctional sergeant in the California prison system, I also have had to deal with the "ugliness within" - gang violence - on a daily basis. Barry's article hits it right on the head: line cops who help the task force officers by passing on tidbits of info - their daily observations - are a boon to the force they work with.

If their info only adds another piece to the puzzle, it will help clarify the big picture sometime in the future, guaranteed. If you see some change in an inmate's behavior that might be pertinent to the task force, give 'em a call - it'll be worth your time!
Jim Evert

Have an opinion? Send them to editor@corrections.com.
LOOKING AHEAD
Developing Stories

Upcoming stories on Corrections.com and the Corrections Connection ezine

Finding the liars
Just dying to get into this program - Coffin making
Pew Chartiable Trusts report

Focus Issues 2007




August
Off the Clock - What practitioners do in their leisure time - Tell us what you do in your off time.

September
Education & Training - What's new from area conferences

October
Health - Coverage of current health issues and programs



Submit an idea for a focus issue




CORRECTIONS.COM FEATURE STORIES
Treating an infection within
In all correctional settings there are inmates, or groups of inmates who strive to take control over their environment. More
Mastering the command cycle
Recently, I gave several four-hour classes to supervisors stressing the importance of leadership and risk management. Frequently we call upon our education, training and common sense to handle incidents that happen unexpectedly when dealing with minors. More
For future generations
Corrections can be an incredibly challenging field for women. No one understood this better or worked harder to change that than Susan Cranford. More
BUSINESS NEWS
BINJ Laboratories
BINJ Laboratories, Inc. is an innovative technology company that specializes in cell phone and signal detection, defense electronics, and corrections and public safety communications. Led by three electronic warfare engineers with over 100 years in system engineering experience, BINJ Labs has developed a first-of-its-kind, wireless Cell Phone Detection System under the direction of corrections technologists from the Federal Bureau of Prison, New York, Pennsylvania, and Massachusetts Department of Corrections. Learn more.
Med 101 Allows Medical Staff To Buy Direct and Save 40%
Last December Med101store.com opened its doors and began selling disposable medical supplies direct from the warehouse, an unprecedented move that promises to impact the way medical supplies are purchased in this country. More
Federal Bureau of Prisons licenses ATG's pharmacy administration system
The Federal Bureau of Prisons (Bureau) has licensed ATG's Pharmacy Administration System for all its 114 institutions nationwide. The system has been successfully piloted and full deployment is expected to be completed in 24 months. More
Community Education Centers acquires CiviGenics
Community Education Centers, Inc. (CEC), the leading provider of offender reentry services, today announced that it has acquired CiviGenics, Marlborough, Mass., the largest provider of in-prison treatment programs. More
CAREER WATCH
Mass. COs honored

COs from the Massachusetts Department of Correction were honored at the 10th Annual Correction Officer of the Year Awards ceremony. Read more

Visit our job center today

Employers:

Job Seekers:
EVENTS
NIJ Conference 2007
Date: 7/23 - 7/25/07
For 14 years, the NIJ annual conference has brought together criminal justice scholars, policymakers, and practitioners at the local, State, and Federal levels to share the most recent findings from research and technology. More
ACA 137th Congress of Correction
Date: 8/10 - 8/15/07
A valuable opportunity for all corrections professionals, in both treatment and security. More
Recognizing, Understanding & Managing the Problem Public Safety Employee
Date: 8/20/07
Public Safety agencies nationally face the problem of administrators and supervisors spending a disproportionate amount of time dealing with malcontent and disgruntled employees.More
QUOTE OF THE WEEK
"The secret to success is focus of purpose."
- Thomas Edison

Unsubscribe